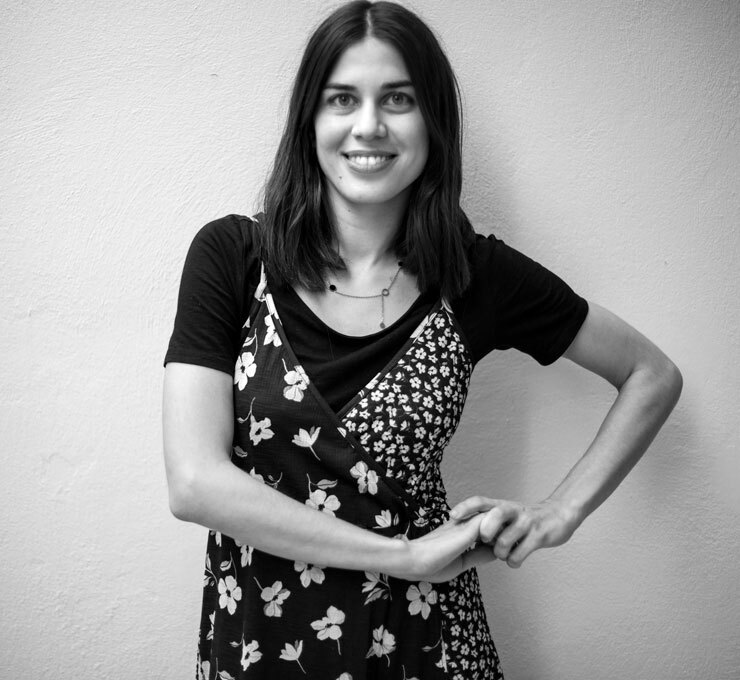 Maro Krouska
Architect
Maro Krouska is an architect, graduate of the Department of Architecture of the University of Patras. She has collaborated with many architectural firms, even since she was still as student, and in the summer of 2019 she became part of Liakos and Associates team.
Her academic research focuses on the relationship between space and the construction of subjectivities, with Greek cinema as research field and Athens as a frame of reference. Her thesis centers around the setup and organisation of a series of open-air exhibitions about contemporary Greek cinema. Her articles and papers have been published in scientific journals and she has participated in lectures on modern architecture and social identity. Her research interests also include the representation and meaning of space, and the urban transformations.
As an architect, she pays attention to the measure and proportion of the elements that form each project. She is particularly fond of small-scale tasks, from limited apartment projects to little pieces of furniture and decorative objects, and her detail-oriented and well-organised designs generate compact, smart and fully-functional results. In her personal portfolio, most of the architectural projects are based on natural materials, such as wood, and reference Athenian modernism.
She has dedicated a lot of time watching movies and wandering around the city, capturing the images and vibes of the urban contemporary lifestyle.