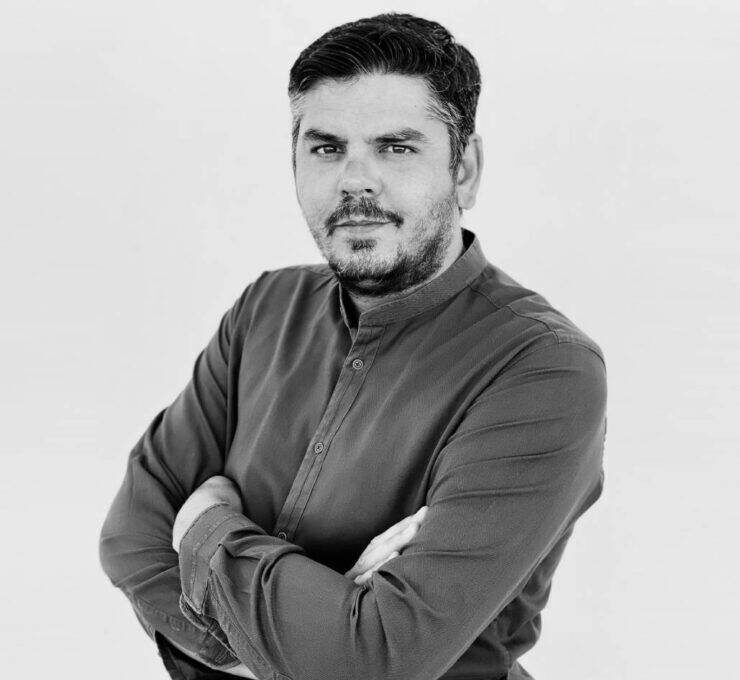 Nikos Liakos
Project Architect
Nikos graduated in Architecture from University of Westminster, in 2005. Even before graduating, Nikos was an active member of L.A. Architects with a broad range of experience in hotel & leisure projects. He has been actively involved in some freelance projects such as Ourpark in Gyzi, Athens and various hotel renovations.
At the beginning of his career, Nikos was set in charge of the construction supervision of Cavo Tagoo Hotel, in Mykonos. Being part of all the renovations that have been undertaken both in Cavo Tagoo Mykonos and Cavo Tagoo Santorini, he takes care of all the immersive details that make spaces unique. In recent years, Nikos has specialized in Hotel management, construction consulting and construction management in various projects.
Design and construction interplay, in order to engage the ideal balance between imagination and feasibility. His 360 degrees ability of understanding the complex architectural and engineering concepts, makes him view the building process as a living engine. Always providing practical solutions and innovative ideas, he is enrolled with the objective of providing a progressive and efficient service appropriate to our clients' needs.
His real passion is sailing in the Greek Mediterranean. Travelling around with family and friends searching for serenity, is the best use of his free time. His calmness is surely inspired by the peaceful sea in the midst of August.